Drawing protective symbols with sand in Poland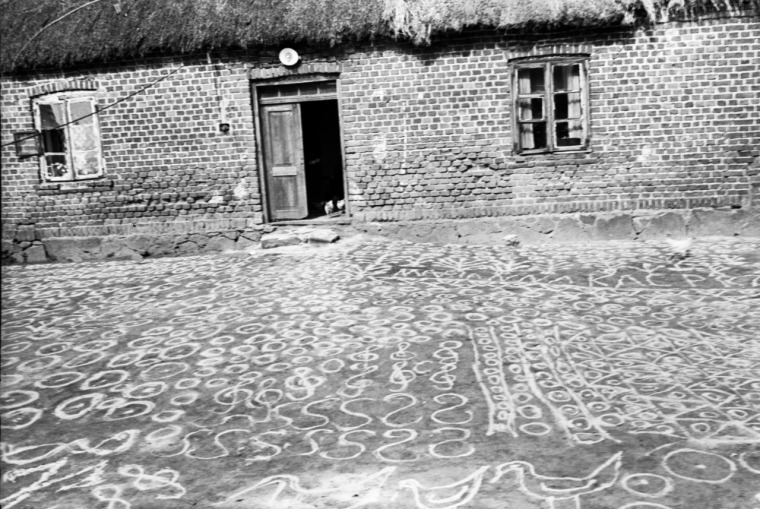 Drawing protective or decorative symbols with sand is an old custom from the rural parts of Poland, first described by ethnographers in 19th century. In Polish it's usually called 'sypanie piaskiem' (what translates simply to 'pouring of sand'). It used to be common to many regions located in the modern-day central Poland. This tradition started disappearing first due to changes of construction materials inside cottages and their surroudings (explained below). Later it died out almost completely during the secular communist rule and the rapid industrialization of the Polish countryside after World War 2.
The co-called 'sand carpets' were prepared for religious feasts, most notably for Easter but also for other religious spring feasts, of which many bear traces to pre-Christian Slavic beliefs (read for example: the Green Week or the Polish celebrations of Corpus Christi).
Originally the 'sand carpets' decorated only interiors of rural cottages. The custom was surviving for the longest time in those villages that were still using a klepisko (an old type of a hard earthen floor inside houses). Sand poured on such a klepisko was behaving differently and staying longer than on the modern types of hard floors.
Archival photo taken in Kujawy, 1972, from the collections of Museum of Kujawy and Dobrzyń Lands.
---
---