A Lynching Memorial Is Opening.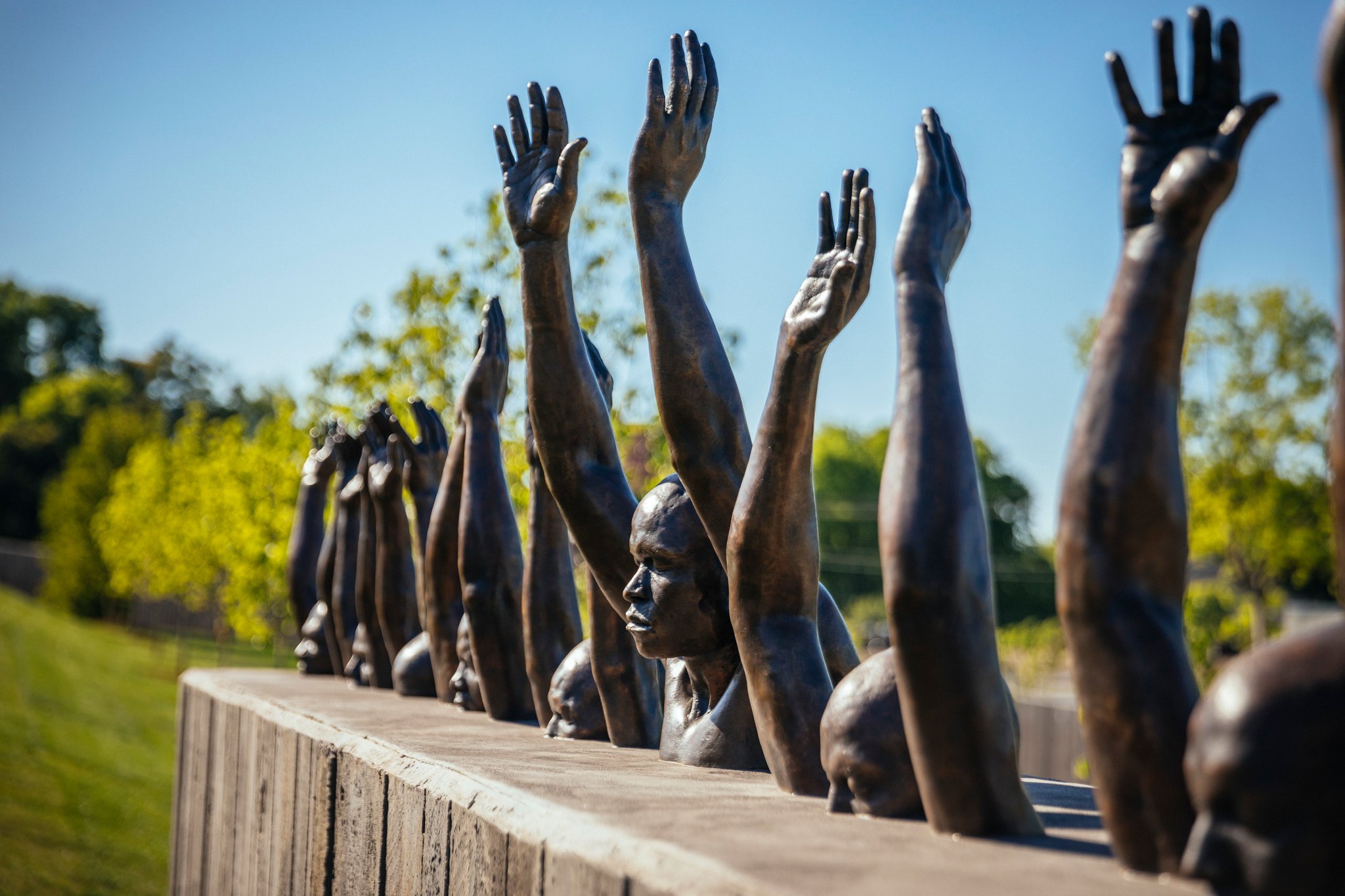 MONTGOMERY, Ala. — In a plain brown building sits an office run by the Alabama Board of Pardons and Paroles, a place for people who have been held accountable for their crimes and duly expressed remorse.
Just a few yards up the street lies a different kind of rehabilitation center, for a country that has not been held to nearly the same standard.
The National Memorial for Peace and Justice, which opens Thursday on a six-acre site overlooking the Alabama state capital, is dedicated to the victims of American white supremacy. And it demands a reckoning with one of the nation's least recognized atrocities: the lynching of thousands of black people in a decades-long campaign of racist terror.
At the center is a grim cloister, a walkway with 800 weathered steel columns, all hanging from a roof. Etched on each column is the name of an American county and the people who were lynched there, most listed by name, many simply as "unknown." The columns meet you first at eye level, like the headstones that lynching victims were rarely given. But as you walk, the floor steadily descends; by the end, the columns are all dangling above, leaving you in the position of the callous spectators in old photographs of public lynchings.
The magnitude of the killing is harrowing, all the more so when paired with the circumstances of individual lynchings, some described in brief summaries along the walk: Parks Banks, lynched in Mississippi in 1922 for carrying a photograph of a white woman; Caleb Gadly, hanged in Kentucky in 1894 for "walking behind the wife of his white employer"; Mary Turner, who after denouncing her husband's lynching by a rampaging white mob, was hung upside down, burned and then sliced open so that her unborn child fell to the ground.
---
---