Code hidden in Stone Age art may be the root of human writing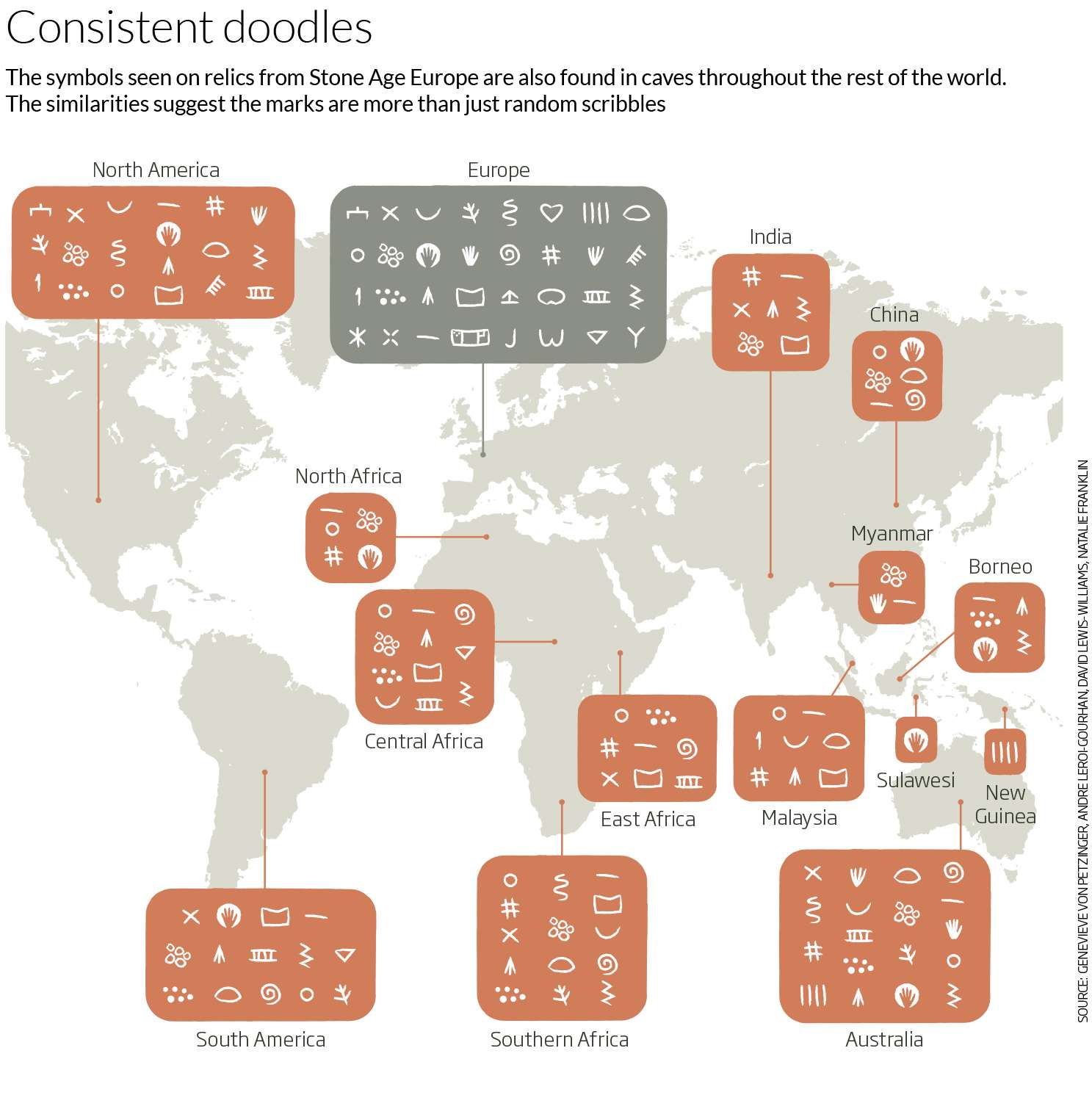 When she first saw the necklace, Genevieve von Petzinger feared the trip halfway around the globe to the French village of Les Eyzies-de-Tayac had been in vain. The dozens of ancient deer teeth laid out before her, each one pierced like a bead, looked roughly the same. It was only when she flipped one over that the hairs on the back of her neck stood up. On the reverse were three etched symbols: a line, an X and another line.
Von Petzinger, a palaeoanthropologist from the University of Victoria in Canada, is spearheading an unusual study of cave art. Her interest lies not in the breathtaking paintings of bulls, horses and bison that usually spring to mind, but in the smaller, geometric symbols frequently found alongside them. Her work has convinced her that far from being random doodles, the simple shapes represent a fundamental shift in our ancestors' mental skills.
The first formal writing system that we know of is the 5000-year-old cuneiform script of the ancient city of Uruk in what is now Iraq. But it and other systems like it – such as Egyptian hieroglyphs – are complex and didn't emerge from a vacuum. There must have been an earlier time when people first started playing with simple abstract signs. For years, von Petzinger has wondered if the circles, triangles and squiggles that humans began leaving on cave walls 40,000 years ago represent that special time in our history – the creation of the first human code.
If so, the marks are not to be sniffed at. Our ability to represent a concept with an abstract sign is something no other animal, not even our closest cousins the chimpanzees, can do. It is arguably also the foundation for our advanced, global culture.
---
---