DAM's Jeffrey Gibson exhibit takes a powerful swing at Native American invisibility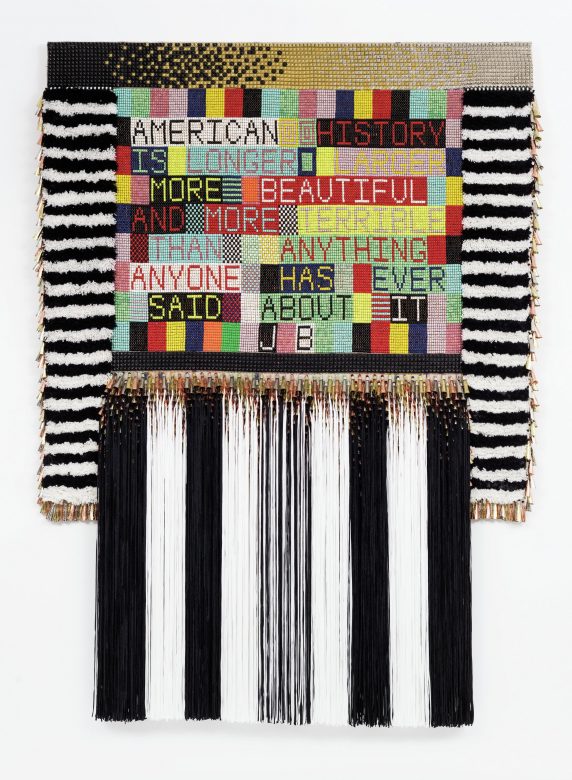 Jeffrey Gibson wants to make connections: Between Native American tradition and contemporary art, between anger and release, oppression and expression, masculine and feminine, between the tipi architecture of his ancestors and the easy-breezy music of George Michael, Stevie Wonder and Public Enemy.
Twentieth Century pop pulses in the background of "Like a Hammer," an exhibit of Gibson's recent work now at the Denver Art Museum, just like the 46-year-old artist says it did in his studio back in his coming-of-age days. The music loosened him up, helped him sort out his identity, filtered the fact of his Cherokee background through the fiction that Indian culture barely existed in mainstream America.
His art aims to reconcile those two worlds, and it does so elaborately, colorfully, blatantly, beautifully. The materials that make up his two- and three-dimensional objects in "Like a Hammer" carry a message, and centuries of indigenous history: beads, fringe, elk hide, turquoise and tin jingles, those tiny bells that dancers wear and shake for effect at powwows.
---
---