Sounds from Ghana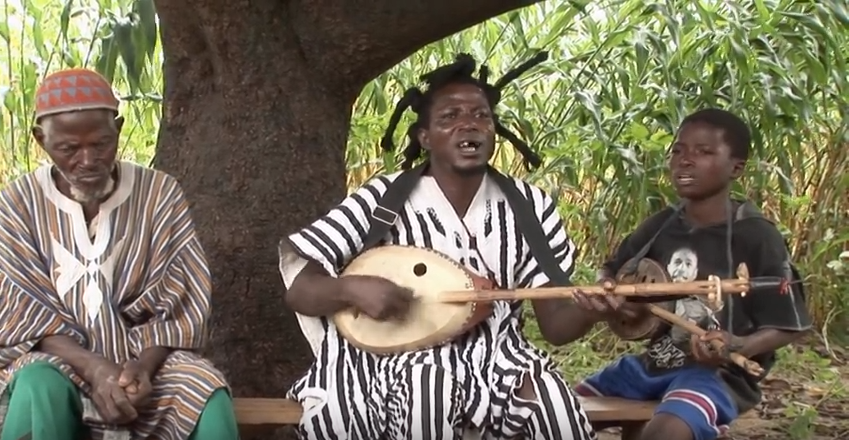 Is African traditional music dying out? "Sounds from Ghana" is a journey throughout the ten regions of this West African country showcasing a wide range of Ghana's traditional music styles and how these traditions have been transmitted throughout the generations. In the photo exhibition and documentary film an emphasis is put on how the cultural heritage of Ghana is being preserved and what role music plays in the education and development of children in Africa. For the shooting of the documentary film, the filmmakers and photographers Jochen Schell (Belgium) and Lucía Arias Ballesteros (Spain) with a Ghanaian film team have visited eight of the ten regions of Ghana and have visited more than 20 different villages and communities in order to witness the wide variety in the cultural heritage of Ghana.
The different music and dance styles we were able to film are Adjobo, Gaon, Togoacha, Keti, Sikyi, Sanga, Akosua Tuntun, Akadam, Adowah, Bila, Nyindogu, Jara, Bamaya, Takay, Tora, Apolu, Koku drums and Zokpo. Many of these music styles will be featured in the film. We also learned about and experienced Ghanaian customs and traditions such as storytelling, talking drums, music on funerals and festivals, mothers singing to their babies and children singing in school class.
Some of the highlights were certainly to film Koo Nimo playing palm wine music, King Ayisoba and his kologo, Osei Korankye playing seperewa and Christopher Doozie playing the xylophone. We also interviewed key intellectuals, musicians and experts in the field of music, culture and education. Some of these personalities are Komla Amoaku of the Institute for Music and Development , Dr. John Collins, Department of Music at the University of Cape Coast Ghana , Mrs. Korkor Amarteifio and Prof. Dr. Isaac Richard Amuah, Director of the Department of Music at the University of Cape Coast. Part of this project was also a photo exhibition in Accra and Berlin.
You can find most of the photos which were shot by the photographer Lucia Arias Ballesteros on the platform PHOTOCIRCLE: http://www.photocircle.net/eu/photogr….
By buying a photo you support the The Bokoor African Popular Music Archives Foundation (BAPMAF) http://www.bapmaf.com
---
---