Stories of Storks
So I saw this National Geographic photo of a stork. The guy who took the picture pulled the bag off the stork. I personally dislike the photo because I feel the image conveys underlying messages that separates humans from the natural world. So I started doing some research on storks and garbage. I then came across many photos such as this one: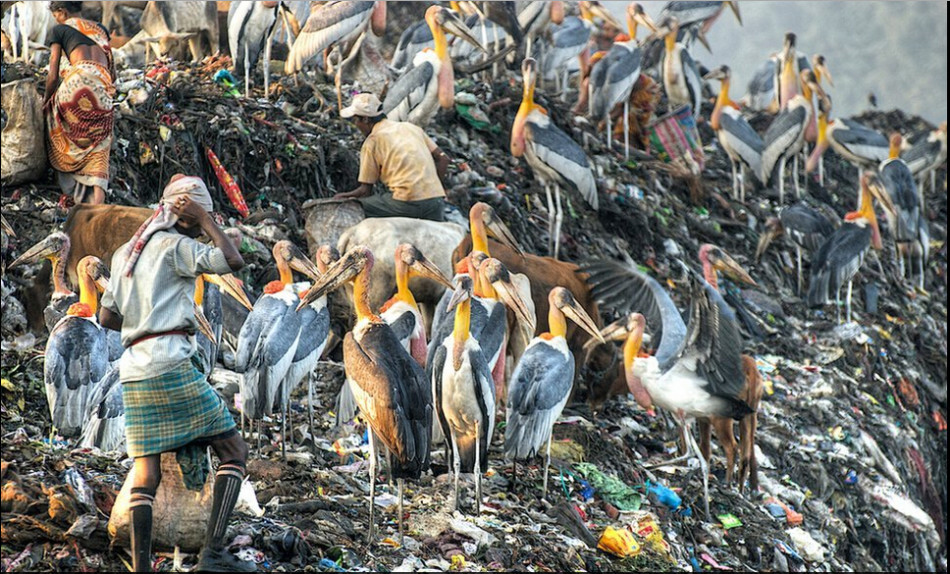 Sina Technology News "BMC Ecology" magazine announced the winners of the 2015 Photo Contest. This won the second place in the parallel photography competition. The vulture is the most endangered species in the world, and you can find the largest cluster of big vultures on the rubbish heap in Guwahati, India. Their habitat is mainly because the surrounding wetlands have been seriously damaged.
But then I found this article which states that storks are find lots of food in garbage piles.
According to a study, the number of overwintering white storks in Portugal has gone from 1,187 in 1995 to about 14,000 in 2014.
This makes me think about a much bigger conversation of landfills and garbage and humans and the wild.
---
---