With No Museum, Thousands Of Mexican Instruments Pile Into This Apartment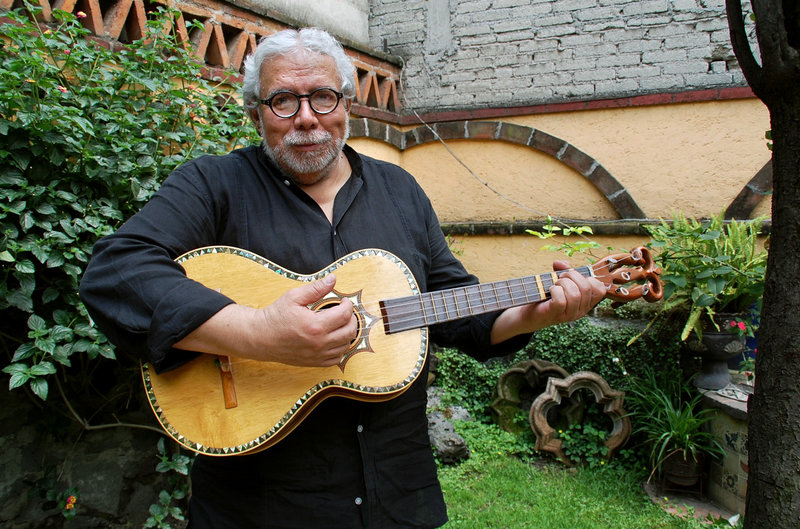 There's a place in Mexico City that's filled with thousands of musical instruments from all over Latin America — some of them more than 100 years old. It's not a museum or music school. It's an apartment. Actually, the collection's grown so much, it now fills two apartments. It's the result of a lifelong passion for the instruments and their history, as well as a determination to share them.
Guillermo Contreras is a brawny 63-year-old with gray hair and a beard, wearing blue jeans and a black dress shirt, but when he opens the door, you barely notice him. There are instruments everywhere. It's more than any museum collection I've ever seen.
"No, I've filled one museum with 300 pieces," Contreras says. "I can tell you, there are more than 4,000 instruments here."
He's got Jaranas, vihuelas, guitarrones, bajo quintos — all Mexican offspring of the Spanish guitar, which was brought here during the colonial period. There are also violins and harps of every size, marimbas, dozens of percussion instruments, and wind instruments of every shape, length and sound.
He pulls out a reed flute and says it was played by the Aztecs. The instrument is still played in a region of northeastern Mexico.
---
---